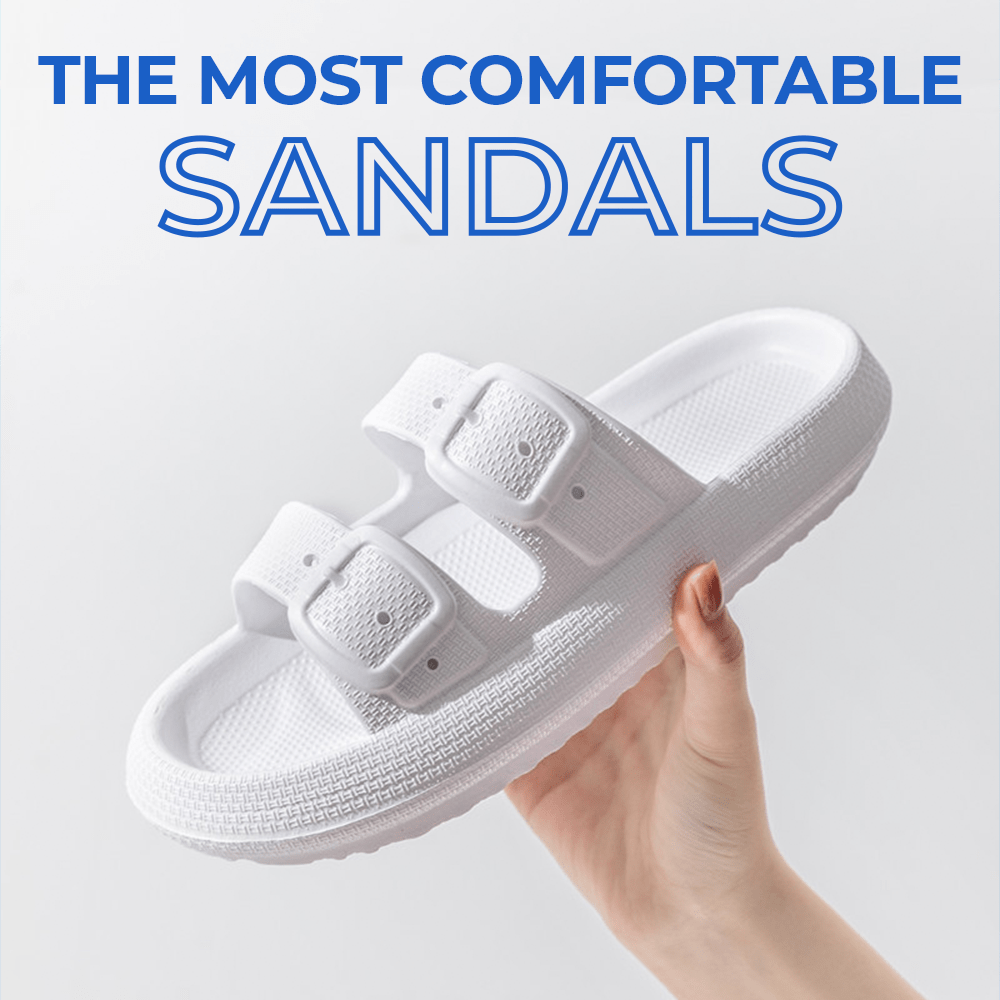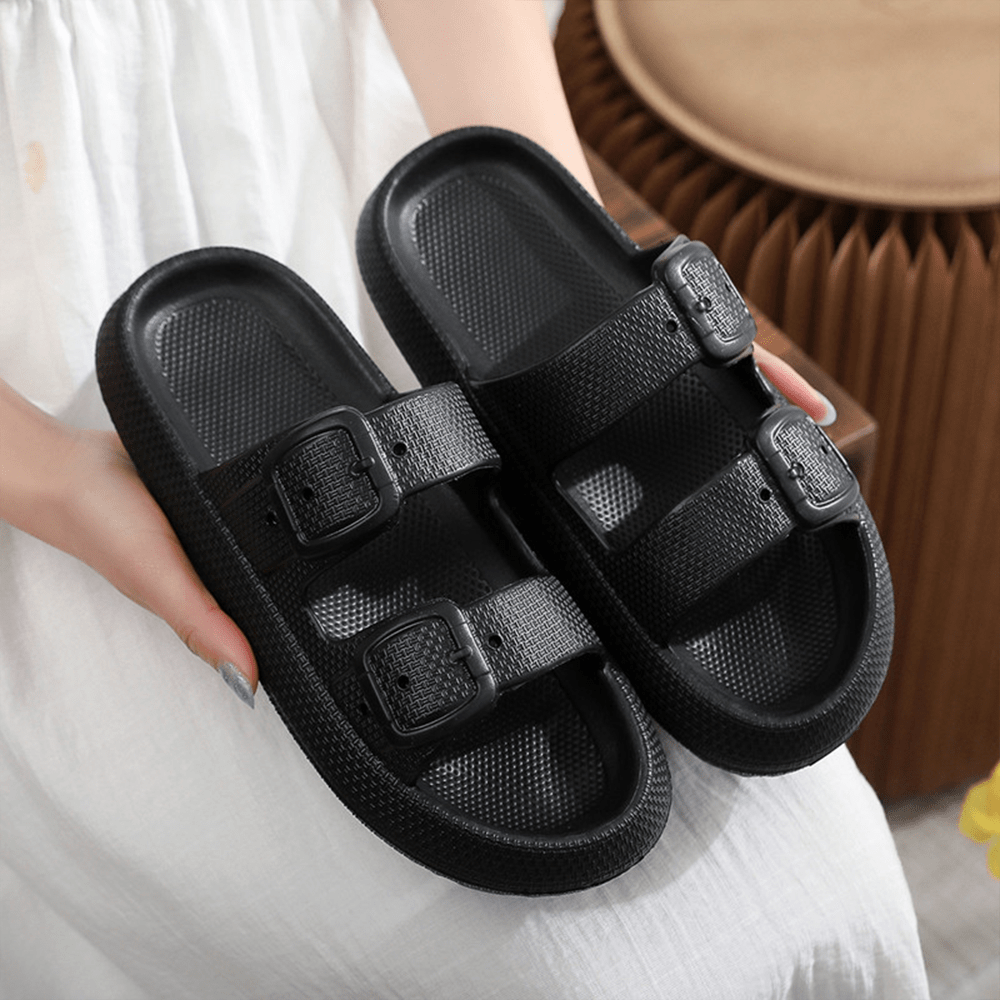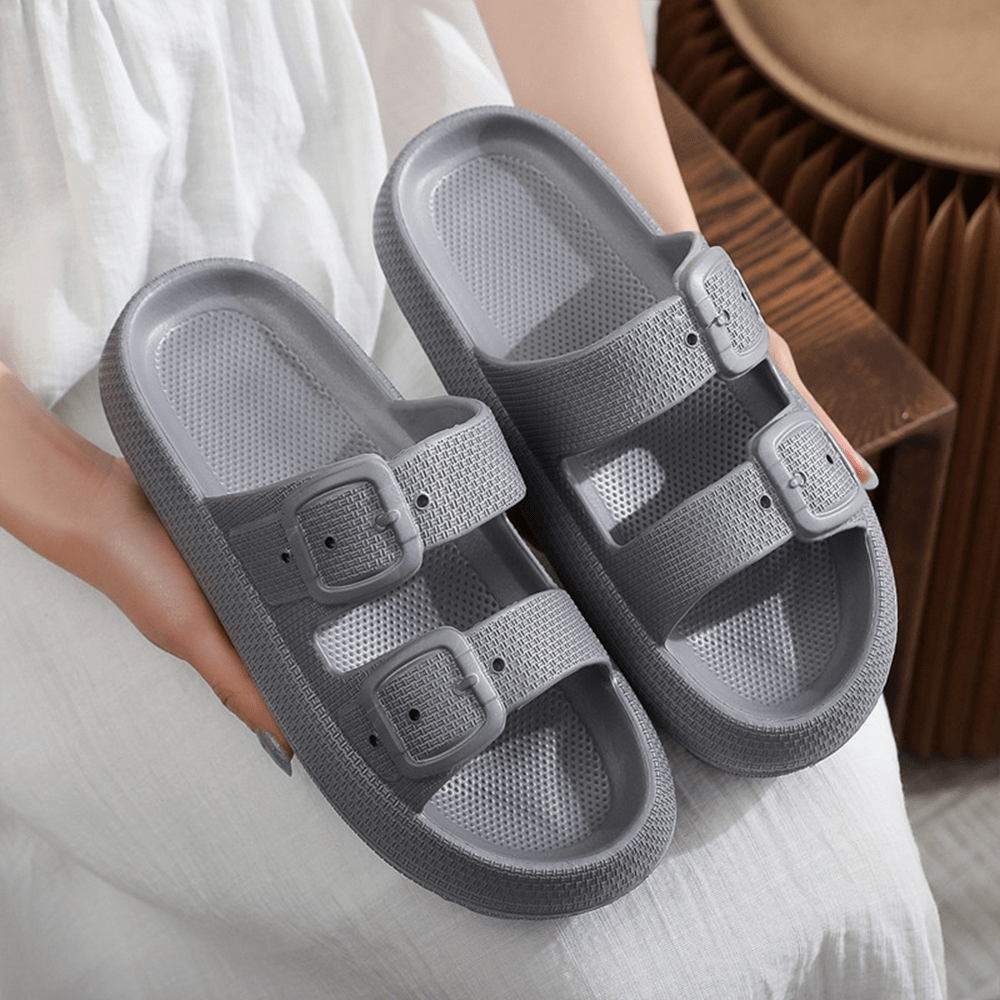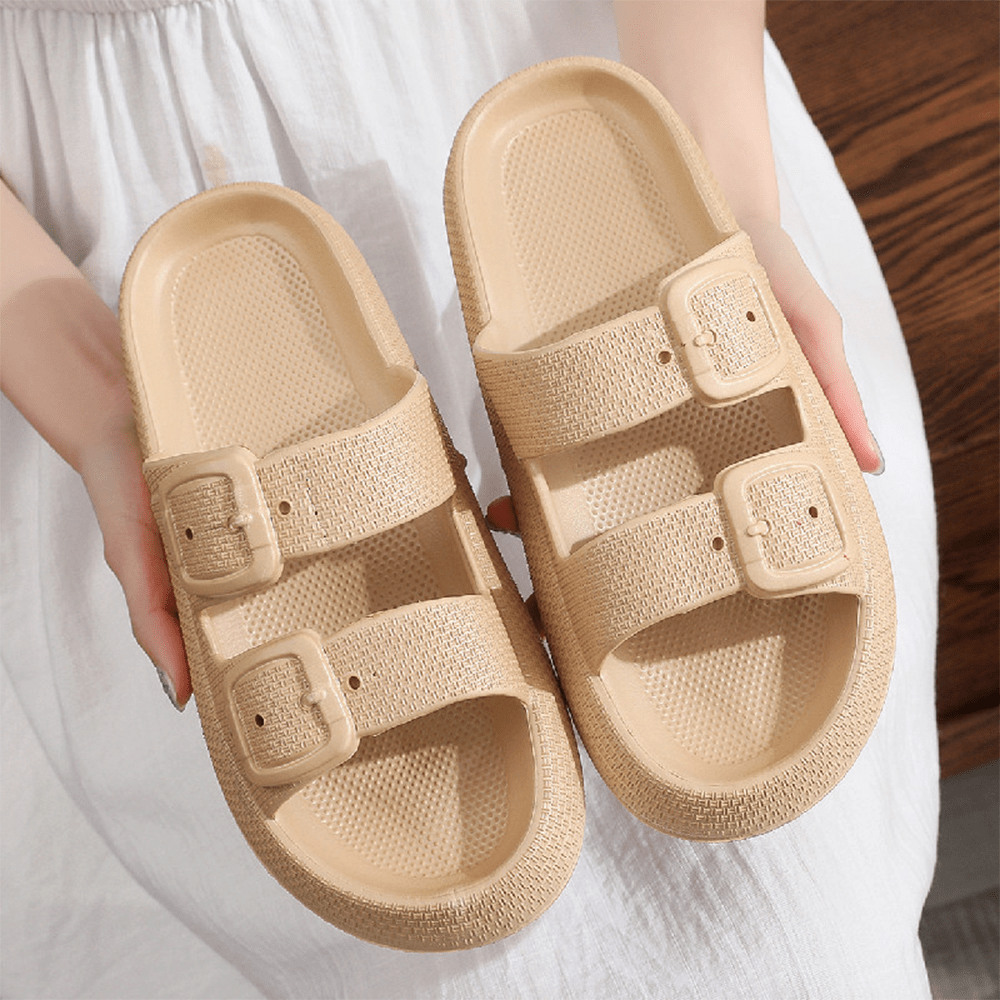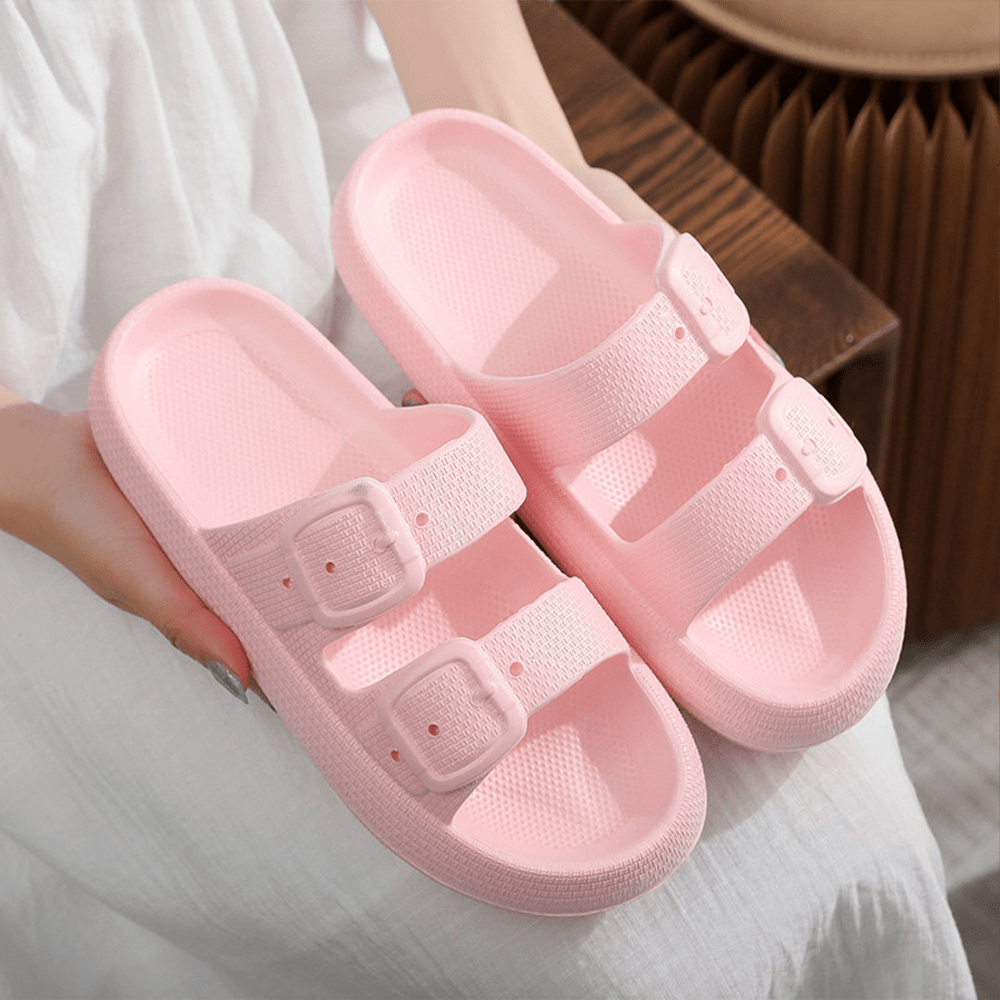 Cloud Orthopedic Sandals
---
Comfortable to Wear
Free Shipping On All Orders
30-Day Money-Back Guarantee
---

RELIEVE BACK, FOOT AND JOINT PAIN AND EXPERIENCE THE TRUE COMFORT FOR YOUR FEET!
Stop wasting money on uncomfortable shoes. Did you know that Back, Foot and Joint pain are caused by bad quality footwear? Unlike other shoes, our Cloud Orthopedic Sandals have been developed to support your entire spine providing the comfort your feet deserve.

REDUCE FEET DISCOMFORT
It's scientifically proven that a thick and a feet-adaptive sole reduces feet discomfort up to 90% and improves body stability. Our Cloud Orthopedic Sandals help to distribute your weight evenly and reduce the pressure on your feet, preventing discomfort and fatigue.
IMPROVE BODY STABILITY
Correct footwear is essential for maintaining body stability and preventing injuries. When you wear shoes that fit properly, with adequate cushioning and arch support, you reduce the stress on your joints and muscles. This translates into improved body stability
ADJUSTABLE STRAPS FOR UNLIMITED COMFORT
The Adjustable straps are a game-changer for anyone looking for comfort, support, and style. You can customize the fit of your sandals to match the unique shape and size of your feet. This not only ensures a more comfortable and secure fit. Additionally, they allow you to wear your sandals for longer periods of time without experiencing discomfort or pain.
PERFECT FOR ANY OCCASION
Boost your level of relaxation by donning a pair of Cloud Orthopedic Sandals whenever and whenever you choose.

Our Cloud Orthopedic Sandals can cheer up your feet and ease pain after a strenuous day on your feet, whether you're running errands, unwinding at home, or hitting the beach.

These are the ideal option for daily wear, whether it is to the office or at home.
---
CLICK THE '
ADD TO CART

' BUTTON AND GET YOUR CLOUD ORTHOPEDIC SANDALS TODAY
---
OUR 30-DAY 
MONEY-BACK

 GUARANTEE 

You are 100% safe to try this out. That's all We're suggesting. Just try it for 30 days to see if It works for you. If it does, You'll be delighted- and We think that's exactly what's about to happen. If for some reason you won't be satisfied with it, then just let us know - and You get all your money back.

We have 24/7/365 Email Support. Don't hesitate to contact us if you need any assistance.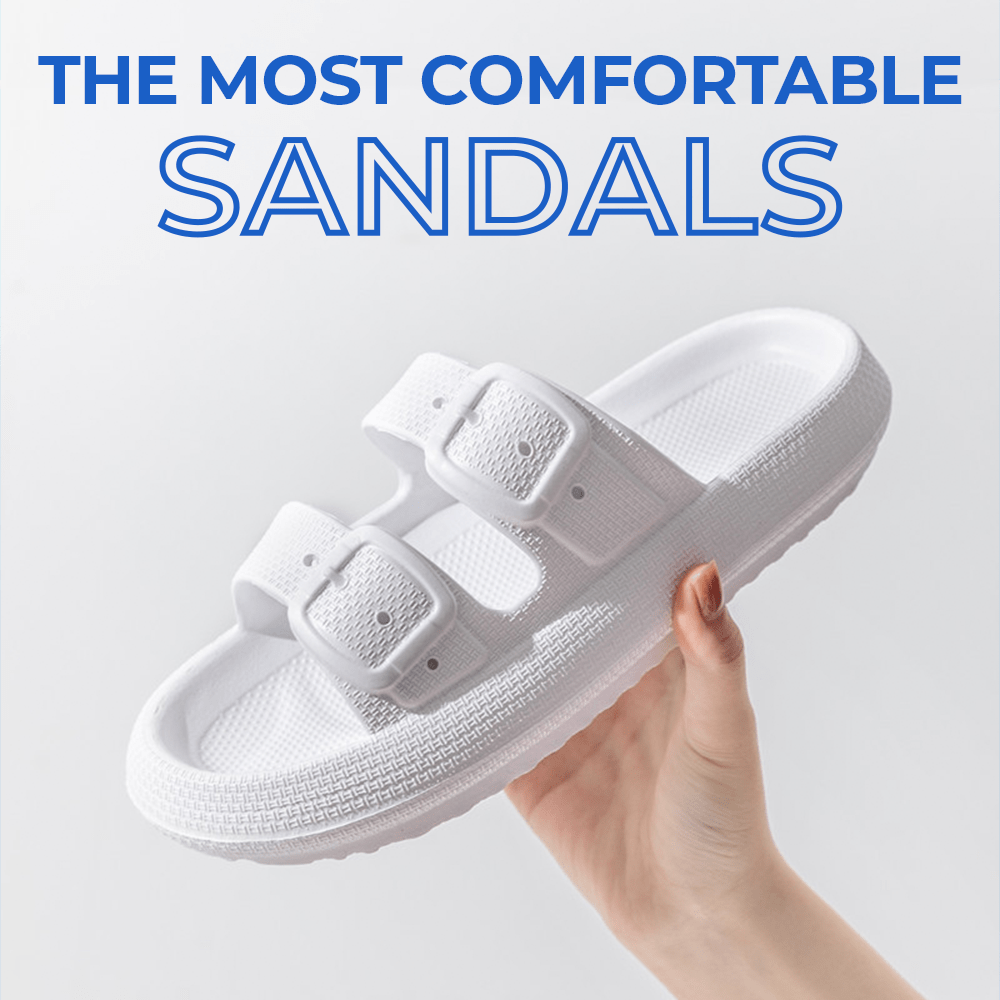 This product is rated 4.6 of 5.0 stars.
It has received 50 reviews.
Very comfortable and adjustable slippers. I used them when I had a hairline fracture and had a bandage on. It was easy to adjust them and make the strap wider.
I really like how they feel but My usual size 8 was way too big. So I returned and re-ordered in a size 7.
I had a surgical repair for a full achilles rupture. None of my shoes fit and bigger shoes I purchased were too hard on my heel. These foam sandals were a game changer for walking around my house and short errands. They allow me to walk normally without pain in my heel.

app+